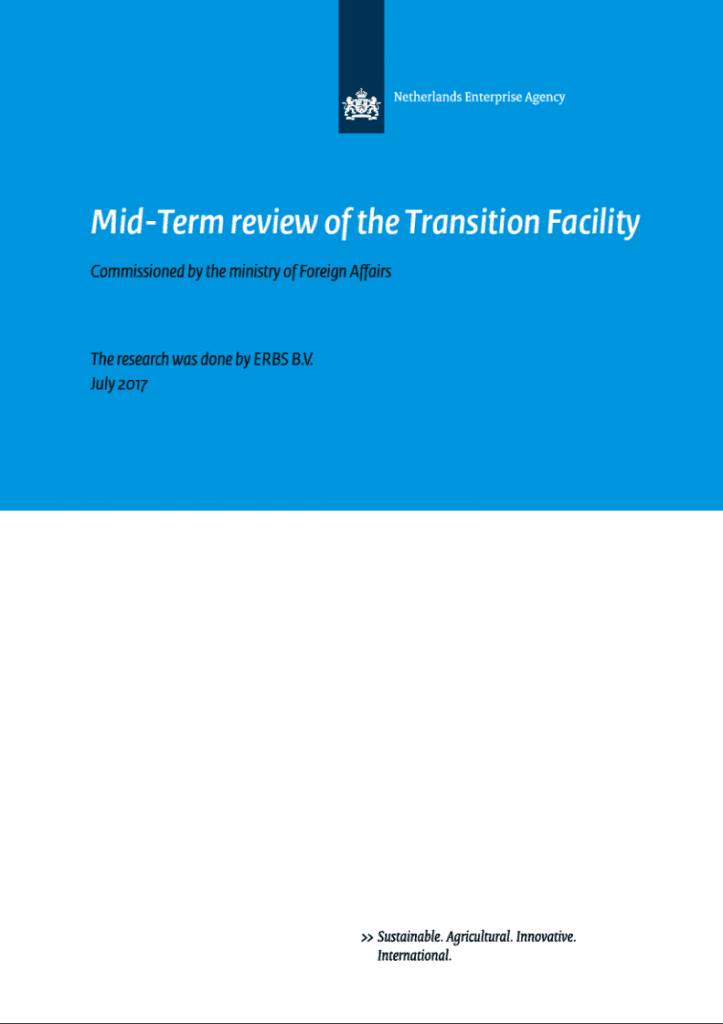 The Mid-Term Review (MTR) of the so-called Transition Facility of the Netherlands Government had three objectives:
To account for the policies pursued in terms of efficiency and effectiveness.
To draw lessons from practice with the aim to improve current policies.
To serve as key information for the policy evaluation of two major components of the Dutch foreign aid programme.
The Transition Facility was established as bridging mechanism between the finalisation of bilateral development aid on the one hand, and a bilateral relation based on trade, mutual investment and other economic activities on the other. It was open to Colombia, Vietnam and South-Africa. The Transition Facility supported activities in the areas of Water, Transport and Logistics, Sustainable Energy and Health.
The review included an analysis of the activities of the facility in its three target countries. The research team visited a selection of projects financed by the Transition Facility in order to evaluate their effects. It also explored the possibilities for future bilateral economic and financial relations in the sectors supported by the Transition Facility.
Report:
Zulaikha Brey, Willem Cornelissen, Niek de Jong, Carlos García, Nguyen Anh Phong and Nico van der Windt. Mid-Term Review of the Transition Facility. Final Report. Report commissioned by the Netherlands Enterprise Agency (RVO) of the Netherlands Ministry of Economic Affairs. Rotterdam: ERBS, Erasmus University Rotterdam. July 2017.